400% increase in sales: How Trend-Outlet.de is getting out of the corona pandemic stronger with the help of SnapTrade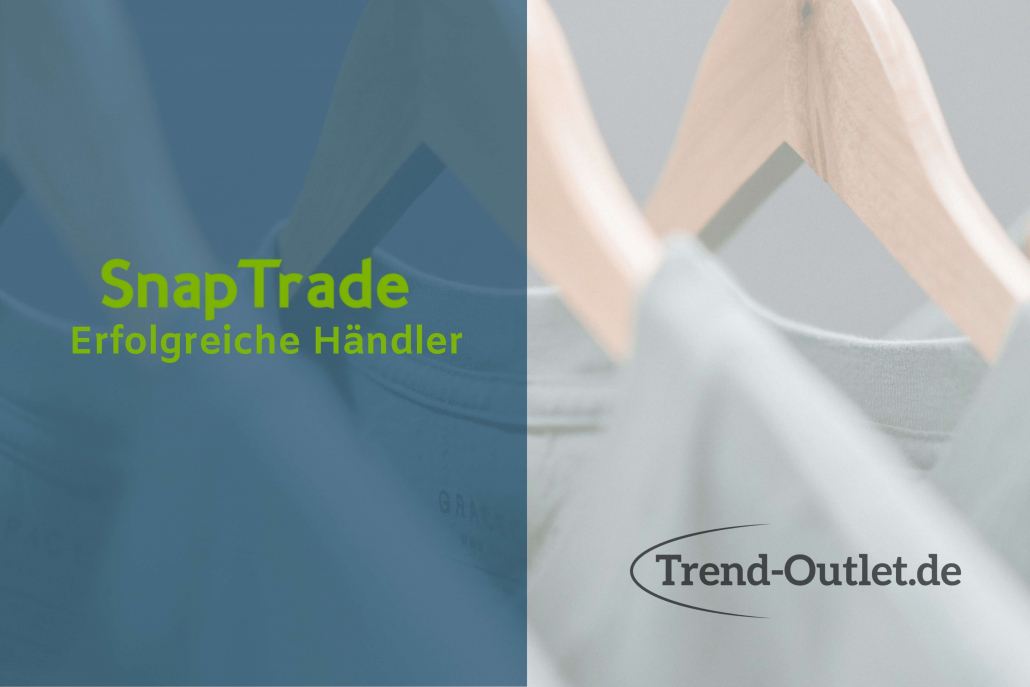 With the new registration of WSM Distribution GmbH in 2019, the business partners Witalij Kerschman, Stanislav Bogus, Michael Nguyen Trend-Outlet.de spun off from the former parent company. Under the brand, the young founders sell high-quality remaining stock and discontinued collections from well-known sports and fashion item manufacturers.
In an exciting interview with Managing Director Michael Nguyen, you will learn how the outlet retailer deals with the constant pressure of competition and how he manages to position himself successfully online with the help of SnapTrade price optimization.
"In summary, we can say that we have achieved a + 400% increase in sales since we started using SnapTrade."
Multiple markets, larger target group
Let's start with you telling us something about Trend-Outlet.de. How did it come about?
Nguyen: In 2019 the company Trend-Outlet.de was spun off from the parent company. Then I started the B2C business together with my co-managing directors. The main reason for this was that the need and the boom for an omnichannel solution increased more and more and it was also our wish to be able to sell across different channels and markets, with the aim of serving as many customers as possible via one platform and one ERP System to achieve.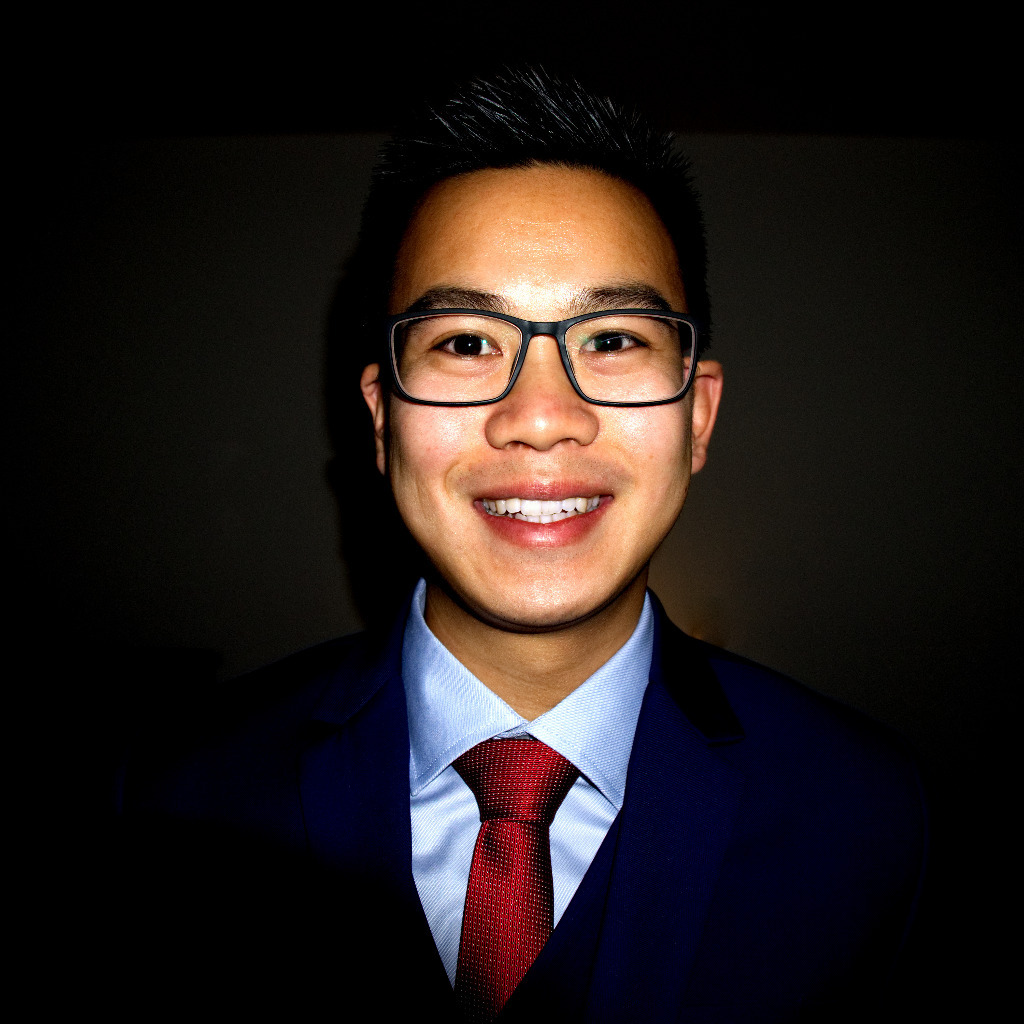 Founder & interview guest Michael Nguyen
Does that mean you buy goods from past collections and then sell them in the B2C area?
Nguyen: I agree. On the one hand we offer products from past collections, and on the other hand we also offer goods from current collections. We started buying and selling in the B2B sector in 2019 and now we are also spreading our products on the B2C market. When determining the supply chain management, we opted for chaotic warehousing. In this way we can work in a resource-saving and sustainable manner.
Rummaging was yesterday
The trade in outlet goods is still a controversial topic in many minds. Why did you choose this business model?
Nguyen: As a retailer, we ultimately mediate between the brands and the customer. Since we have lower fixed costs compared to stationary sales, we can offer our customers cheaper or outlet prices.
The products are only sold online via the marketplaces. Which aspects spoke in favor of not selling in stationary stores with Trend-Outlet.de?
Nguyen: Exactly, we made a conscious decision to sell in eCommerce. And that is clearly related to the fact that we can reach a lot more users in eCommerce. This also gives us the necessary flexibility, which means we can continue our business from anywhere and the only work tool we need is a computer.
Do you sell your products via your own online shop and also via various marketplaces?
Nguyen: We have had our own online shop for some time, which is currently not in productive use. Here we plan to strengthen our focus from 2021 and make numerous optimizations. Especially with regard to all the necessary marketing and SEO measures, we must first collect resources in order to be able to tackle the topic more intensively. Until then, our focus should continue to be on the marketplace business. We are currently serving the regular platforms such as Amazon, eBay and Otto and recently were also able to connect other French marketplaces. Our goal is of course to connect as many marketplaces as possible and to be able to distribute our products worldwide.
The channel with the highest sales will certainly be Amazon, right?
Nguyen: Correctly. At the moment, Amazon is actually by far the channel with the highest sales for us. For us retailers, Amazon is a real blessing when it comes to master data maintenance. On all other marketplaces it is often the case that we need the corresponding master data, which is ultimately made up of a wide variety of data. This of course means more research effort for us and therefore a longer way to the listing. At Amazon, on the other hand, the master data is maintained, which means that we can link and list our products via the corresponding ASIN and an interface.
Competitive pressure is a big issue, especially on marketplaces. How do you manage to position yourself successfully there?
Nguyen: Ultimately, the key word is success. There are extremely many factors here that can influence this. In fact, one of the most important factors is clearly customer satisfaction, which must be given at all times and at every opportunity. The price is also an enormously decisive criterion, which we feel again and again. But just as we notice again and again, through all the algorithms that we know, that frequencies such as the click rate of the individual products, the times or the abandoned shopping carts and problems with the account are a big issue. And then of course the products themselves, the corresponding photos and the description are always decisive.
"So for us it is by and large essential to have an error-free account, to keep customer satisfaction high and to keep an eye on the price, especially at Amazon."
Automated solutions
The price issue plays a decisive role on the marketplaces. How do you act when it comes to pricing?
Nguyen: With us, the basic prices are formed quite regularly from the purchase price and the sales price that prevails on the markets. From this, we use an internal calculation that runs automatically to determine the sales price. At the beginning of 2020 we went online on Amazon. At this point in time the whole repricing topic had an enormous upswing, with many providers taking advantage of automated price optimization. As a result, we also had the requirement that we need a minimum and a maximum price for our products, otherwise the competitor's repricer would filter this incorrectly, which would lead to a price war. And so we decided to switch to an automated solution.
What were your reasons for using the service and how could you handle this beforehand?
Nguyen: At first we adjusted our prices by hand. We had our eyes on the competition and as soon as we saw that one of our competitors had made a price change, we had to follow suit. With an assortment consisting of 10,000 listed articles, as it was now the case with us, this was simply no longer possible manually. We then tried Amazon's own tool, with which we set a minimum and maximum price. After the adjustments and the update by Amazon in March, the problem arose that most of the prices were blocked almost everywhere. This means that if you moved outside the price range, the listing of the product was automatically stopped. It was clear to us that we wanted to look around for an alternative as soon as possible.
We then began to test a very well-known repricing service, but ran into serious problems there very quickly. A lack of sophisticated algorithms resulted, among other things, in a downward price spiral or in exorbitant prices. We then tested various service providers and were able to play through the demo versions for ourselves in order to then find the right provider for us.
In search of the right repricer – how should we imagine the corresponding research?
Nguyen: It was really a long subject. The project took us about five months. Since we initially had the problem that we didn't want to test the various repricers with our live account, we set up a "test account" with a small number of products. We then gradually tested ourselves and then selected the software that most closely met our requirements and put it through its paces with our live account.
In the end you decided in favor of our solution, what convinced you?
Nguyen: I agree. In the course of our research we became aware of SnapSoft and their price optimization service and initially started a test version. We then noticed very quickly that all the criteria and requirements that we had on a repricer can be met with SnapSoft and that repricing really works without any problems. We have been using the SnapSoft solution for almost two months now and are very happy with the choice.
Are there advantages that you see compared to other repricers and which disadvantages did you notice?
Nguyen: Basically, I would say why we opted for SnapSoft in the end is because we have the option to pull all of our article data from the system. This means that we have an Amazon inventory, which we can now process very easily via CSV due to the automation. So we can also pull out the current status quo at any time, but also the minimum price and maximum price – thus all the data we need. But the leading specification of the price was also essential for us. And to be honest, I have to say that price played a very big role.
"As far as the price / performance ratio is concerned, we cannot complain and were very satisfied with it from the start. In addition, we are really very happy with the service behind the service, especially with the onboarding. "
We actually see a disadvantage in the fact that, due to the fact that we sell on seven different marketplaces across Europe, we had to do internal programming again so that we don't have to do repricing and the entire item group creation manually. Theoretically, you would have to do this manually for each individual marketplace, which would be quite time-consuming with our range of products. Nonetheless, we were able to automate this internally, which means that this process can ultimately be synchronized with little effort.
You also use the BuyBox-Max strategy. Have you already seen measurable success in the short time?
Nguyen: Funnily enough, we decided to take the BuyBox strategy with us because it was offered to us. I can clearly say there that we definitely had a better sales margin at peak times. In the end, we started with price optimization and then a short time later, only a few days, added the strategy, which is why it is difficult to draw a conclusion now. But in general I can say that we have actually been able to determine that we have a place in the BuyBox on a large number of listings.
"In summary, we can say that we have achieved a + 400% increase in sales since we started using SnapTrade."
Does that only apply to the German marketplace?
Nguyen: The 400% actually relate to all European marketplaces. Including Germany, France, Spain, UK, Italy, the Netherlands and Sweden, where we work with SnapTrade. And SnapTrade is a good aid here, as we can use it to process all 75,000 listings on a wide variety of marketplaces.
Future visions & expert tips
What advice would you give to someone who is initially in a comparable position to you and is considering using a repricer and optimizing their marketplace business?
Nguyen: It is very important to know your minimum and maximum price. Because a max price that is too high simply ensures that everything is within the range. In addition, if you pay attention to the repricer and calculate wildly, there is always the risk that if there are no competing offers for product x, the repricer will automatically take the maximum prices. And it is just as natural if the minimum price is too low, which can quickly destroy the market. A good and fair price is therefore essential here. What convinces us at SnapTrade is definitely that you can see whether the competitor is using a repricer. And I think that's an essential topic for anyone considering a repricer.
What plans and goals are there for Trend-Outlet.de, where are you headed?
Nguyen: Our constant goal is to optimize business processes. To this end, we have numerous projects in store for the next 3 years. We are currently restructuring our processes so that we can meet the challenges of the pandemic.
Since we're on the subject of the pandemic: Perhaps, from your point of view, you can briefly report on how the pandemic has affected your company?
Nguyen: The pandemic arrived in Europe in the spring. At that time, we already had the strong fear that we would be moving more towards a negative year this year. But contrary to our expectations, it turned out quite the opposite. We were able to record an enormous increase in sales of over + 200% compared to the previous months. This was inconceivable for us, because you had the feeling that all the consumers are worried about their finances.
"We in e-commerce are clearly the winners of the crisis at the end of the pandemic, in contrast to the retailers, who have to fight for survival and their existence."
You might also be interested in …