Why Black Friday 2021 will be particularly exciting for e-commerce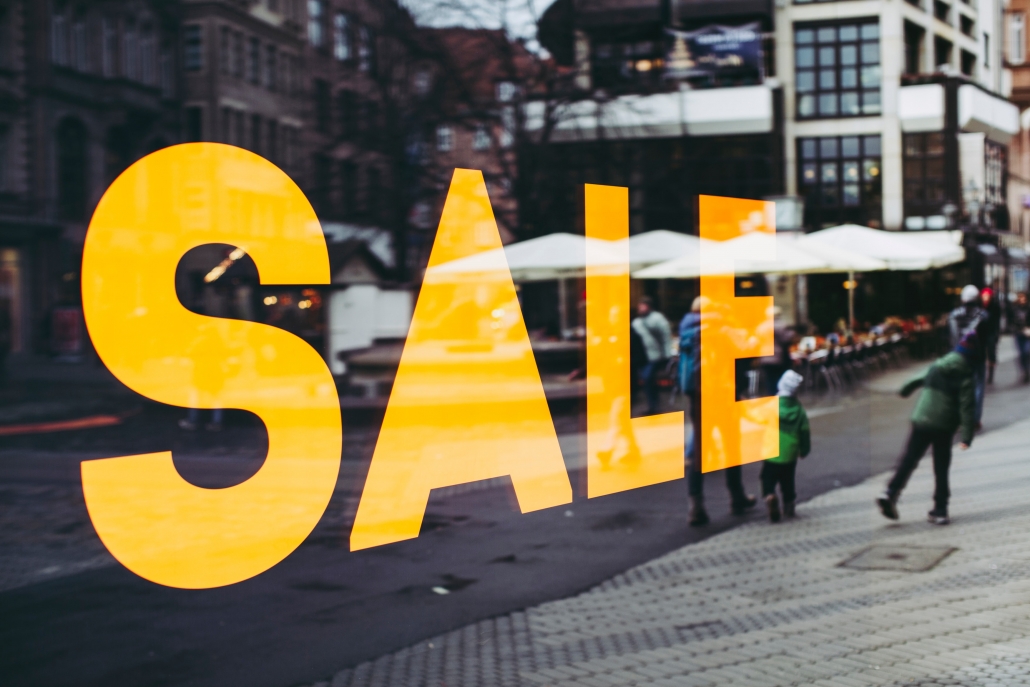 In a few weeks, the sale posters should be decorating the shopping streets again and crowds of people should storm the shopping centers. But this year, too, the rush will probably be a little more restrained. The reason for this is obvious, because the coronavirus will be a very topical issue for some time to come. The chances are bad that masses of people will flock to the shopping centers to secure the best offers. Reason enough that online retailers should win this special challenge and place their offer even better this year. In this blog post we take a close look at Black Friday 2021 and tell you how to make it successful, have fun!
Black Friday 2000 vs. 2021
What is Black Friday?
The term Black Friday first appeared in its current meaning in the United States in the 1960s and described the traffic jams and crowds on the sidewalks that formed in cities on the two days following Thanksgiving. These allegedly ran like a "black crowd" through the shopping streets. Another explanation is that Black Friday is a synonym for the black numbers that business people write year after year from this day onwards. Because of the enormous sales that are made on Black Friday, many retailers bring their balance sheets out of the red into the profit zone on this day.
Black Friday is officially celebrated in the USA for the 21st time this year and opens the start of the Christmas shopping season. 2006 thought Apple, what works in the US also works in Germany and brought Black Friday to Germany for the first time. Attracted by this, more and more retailers jumped on the bandwagon and since then have also organized special Black Friday sales.
Black Friday stationary vs. on-line
How is Black Friday developing?
While Black Friday hardly won any interested parties in e-commerce years ago, and customers preferred to camp in front of shops in order to secure the best offers by all means when the shop opened, this has increasingly turned into online shopping in recent years Day blossomed. Since then, Black Friday and Cyber Monday have been a resounding success, especially in the e-commerce sector. Customers much prefer to hunt for bargains online – this saves time and is also much more relaxed.
What conclusions can be drawn from Black Friday 2020 for Black Friday 2021?
Last year, retailers faced a tough decision as to how and whether Black Friday gets to brick-and-mortar stores despite a raging pandemic. While stores were still allowed to open in Germany in November of last year, retailers in other countries had to submit to forced closings again. Special strategies have been put in place to attract as many people as possible into the shops while still complying with hygiene regulations.
Stationary retailers will continue to suffer from the dwindling number of customers in the shopping streets in 2021, but e-commerce will benefit from the increasing traffic.
It was different in e-commerce! Germans increasingly discovered online shopping for themselves during the Corona crisis. The crisis has given e-commerce a strong growth spurt. In particular, everyday goods such as groceries, animal supplies, medicines and drugstore products are now much more frequently purchased on the Internet. With the increasing relevance of e-commerce, there are more and more ways to link online and offline appearances. New purchasing standards are developing, such as the collection of purchased goods on site via click-and-collect, the increasing popularity of contactless payment options or the increased use of smartphones for online purchases. So it's no wonder why a large number of retailers have ventured into e-commerce in the last year. For e-commerce newbies, this pays off for day-to-day business on the one hand, but also for Black Friday 2021 on the other.
Checklist: How to make your Black Friday 2021 a success
What is clear is that e-commerce is growing, and with it the offering. In order to exploit the potential of this year's Black Friday, a sophisticated plan and a clear strategy should be the must-have for every online retailer, regardless of whether they are newcomers or veterans. In the following we give you a checklist with the most important success criteria.
1. Online presence
The online presence is essential! For this, your website must be fit and extremely resilient for the increased traffic during Black Week. In order to achieve this, it should first be clarified whether the website host is up to the challenges. After all, it would be annoying to miss sales just because your shop is too slow or not accessible via smartphone, products are not listed or there are other bugs. The keyword for you: TEST!
Reading tip: The presentation of your products should not be neglected either. Like your customers Encourage people to buy with a good product description .
2. Pricing strategy
Nothing works without a discount! It is crucial to attract attention with your prices and the right discount strategy and to offer users clear added value. A general discount on a product category only makes sense if it is higher than the usual sale discount. In the case of large discounts on special products, the selection is again decisive.
Optimize the implementation of your pricing strategy
With our repricing software and the right strategy, you can easily set your prices for large events such as Black Friday, Cyber Monday & Christmas. SnapTrade helps you to react to changing market situations on marketplaces such as Amazon and eBay, as well as your own online shop. This increases your chance of winning the Amazon BuyBox and ensures a better margin.
3. Logistics
Two out of three users cancel the purchase in the checkout because they are not satisfied with the parcel services and shipping options offered. A list of the options clearly communicated in advance can help. The more transparency is offered to the customer, the more trust develops in the online shop.
Nothing can disrupt the hard-won trust faster than damaged goods or too long delivery times. If you use Fulfillment by Amazon, the process of order processing is convenient, but also opaque. Our FBA controller helps you to uncover sources of error and thus save time, money and nerves.
4. Product analysis
Big discounts on unattractive products tend to be a deterrent. Which is why an analysis for the products with high sales opportunities should be carried out before the sale. Since this can only be done manually with a great deal of effort, the ASIN advisor track down sales opportunities for you and find items with potential. He analyzes around 40 million products on the German Amazon marketplace in order to discover the best-selling products in a category.
5. Retargeting
The potential on Black Friday is great, but the steadily growing competition is just as great. The right targeting can help you to act in a more targeted and efficient manner. Ideally, you should define your target group in the months leading up to the event by drawing interested users to your site and aligning marketing measures accordingly. In the crucial days, when many companies are vying for the attention of users, you benefit from guiding precisely these users through the sales funnel.
6. Market and competition analysis
Many dealers use it for market and competition analysis automated software solutions . For optimal positioning in e-commerce, both on Black Friday and at other major events, you should constantly monitor and precisely analyze the prices of your competitors. Because only if you know how competitive your prices are compared to the competition can you position yourself successfully in online trading.
Reading tip: Always keep an eye on which discounts you can take advantage of and which ones harm your company. Learn how to get from benefit from the correct pricing .
With ShopSPY you always sell at the best price
ShopSPY enables you to compare a wide variety of different Portals such as idealo, Google Shopping and billiger.de, giving you the opportunity to always sell at the given market price.
7. Expand sales channels
Not to be underestimated in e-commerce are sales that are achieved through sales channels that are not your own online shop. At the forefront are social media platforms such as Instagram, Facebook, TikTok and Co .. Depending on who you are among your target group, you should expand your online shop with additional sales channels and strengthen your brand on social media.
8. Automatic price adjustment
In fast-paced e-commerce, you have to be behind and dynamic pricing is the order of the day. It is best to use an automation tool, as manually adjusting your prices would simply take too long for a large number of products. Especially if you are also represented on marketplaces where you are in direct comparison to your competition.
Reading tip: Learn how to get your Automate and optimize dynamic pricing .
Conclusion: Successful on Black Friday
What is certain is that both Black Friday and Cyber Monday are now mandatory for e-commerce companies. We have thus covered everything that you as an online retailer need to have in terms of basic knowledge in order to prepare your brand for Black Friday 2021. And now it's up to you: Be creative, plan and test, and be sure to approach the matter with sufficient lead time. With a well-thought-out plan, you can stand out from the crowd and drive your success forward.
Frequently asked questions about Black Friday 2021
What is Black Friday?
Black Friday kicks off the shopping season before Christmas. Around Black Friday, retailers of all kinds hold special sales promotions that ultimately culminate on Black Friday itself.
How is e-commerce benefiting from Black Friday?
Year after year, e-commerce plays an increasingly important role among consumers. This has a particularly positive effect on online sales on Black Friday, as customers increasingly look around online, compare prices and promotions in order to get the best price.
How do I prepare for Black Friday?
To make Black Friday a success, it is best to follow these tips: 1. Check the resilience of your online shop, 2. Develop a unique pricing strategy 3. Check your logistics, 4. Analyze your products for their sales opportunities. You can read more tips in our blog post.
You might also be interested in …